"Sweet Bernardine" Review Page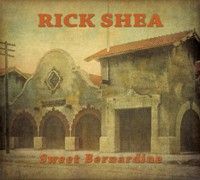 RICK SHEA
Sweet Bernardine
Tres Pecadores
There's a simple, magical intimacy to this album by Rick Shea, a highly in-demand sideman and solo artist who has made his most complete statement yet. It's clear that Shea was influenced by Merle Haggard, Marty Robbins and the western folk played by artists like Jim Ringer and Mary McCaslin, who joins him here on his cover of Roy Acuff's "Streamline Cannonball." As a touring partner of Dave Alvin and a one half of a duo with Brantley Kearns, Shea has demonstrated virtuosity on all types of strings.
Besides being an accomplished picker, Shea also proves to be a convincing storyteller. The album's subject matter may remind you of Tom Russell's southwestern stories or of Bob Weir's Ace album, and it fits well as a companion to Alvin's King of California .
While mostly an acoustic guitarist, Shea hauls out his road-tested Telecaster on the sympathetic title track, "Shake It Little Sugaree" and on Hank Williams' "Honky Tonk Blues." The opening tales of "Mexicali Train," "Mariachi Hotel" and the unlikely criminal "Gregory Ray DeFord" superbly exemplify evocative songwriting.
Shea's voice is both haunting and oddly comforting and is well-suited to the material. While the album may come across as straightforward and simple, repeated listens reveal subtle nuances in both the lyrics and music. This is a gem.
JIM HYNES/Elmore Magazine
_____________________________________________________________________________________________________________________________________________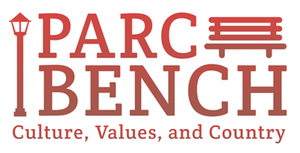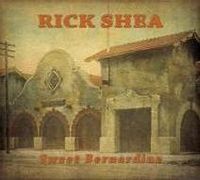 Rick Shea's Latest Album – 'Sweet Bernardine'
Written by Greg Victor in Music on 5 December 2013

Rick Shea –  Sweet Bernardine 
*** (out of 4 stars) 
Label: Tres Pescadores Records
Sweet Bernardine  is country music with a decidedly Western (specifically Southern Californian) accent. It is country music steeped in folk, blues, Mexican music and occasionally given just the perfect harmony (provided by Nicole Gordon) that makes a mockery of such sometimes meaningless genre labels. The songs are personal stories that have that just enough mystery to stay compelling through the final lyric, and even beyond.
Titled after his childhood hometown of San Bernardino, Rick Shea has written a collection of songs that are as contemporary as today's headlines and as mythic and timeless as any good memory. With the laid-back drum groove and the jaunty accordion that several of the songs feature, with the lyrics full of experience and wisdom, with the integrity of the entire project, Rick Shea has me intrigued about his previous albums. I look forward to seeking them out.
Shea's vocals are a straight delivery, unadorned by anything that doesn't serve the song. Clearly he's one of those singers whose album can be listened to repeatedly, that only grow more satisfying with each listen. Give this album a try. It just might remind you of why you started liking country music in the first place.
Essential Downloads:  "Mexicali Trail," "Gregory Ray Deford," "Sweet Bernardine."
_______________________________________________________________________________________________________________








Posted by  Lee Zimmerman  on November 14, 2013 at 5:30pm
Rick Shea 
Sweet Bernadine 
(Tres Pescadores)
Perhaps best known as a producer and hired gun, Rick Shea can also claim a superb series of albums recorded under his own auspices. His latest,   Sweet Bernadine , is clearly no exception. Using the old west and south of the border imagery as his muse, he crafts a series of narratives so vibrant and expressive, the experience could be likened to reading a Zane Grey novel in which the rugged settings seem to come alive. Shea's voice and overall style frequently brings to mind Willie Nelson, Tom Russell and the late John Stewart, both in its ragged expression and in the way he wears his tattered sentiments so close to his sleeve. Songs like "Mexicali Train," with its references to Kerouac and his fellow travelers, and "Mariachi Hotel" capture the evocative romanticism of another time and place, but it's the hard luck tale embodied by "John Shea From Kenmare" -- clearly a reference to a forebear from the old country -- that tugs at the heartstrings and brings the emotions home. Two classic covers -- Hank Williams' "Honky Tonk Blues" and Roy Acuff's "Streamline Cannonball" bring some familiarity to the proceedings, but Shea's reads are so distinctive and original, they actually sound like his own material. Consider   Sweet Bernadine   a must, not only for anyone seeking a sublime set of songs, but for those whose notion of Americana has to ring of the real thing. (www.trespescadores.com )
_______________________________________________________________________________________________________________







****
Rick Shea 
Sweet Bernardine 
2013-11-17
While the vocal on the leadoff track may evoke the likes of Texans named Willie or Jimmie Dale, Rick Shea's roots reach deep into classic California country turf. Here the San Bernardino-bred singer/songwriter/guitarist delivers both a common man's perspective and a serene-to-smoldering troubadour's baritone on a varied and very personal sounding set, appropriately fitted with tasteful, "Just-enough" backup. Top tracks include "Mexicali Train", "Gregory Ray DeFord", "Shake It Little Sugaree" and "John Shea from Kenmare". 
Reviewed By: Duane Verh

 

Internet Radio Airplay Chart

TW

LW

Artist

CD Title

Label

 
 

1

1

RICK SHEA

SWEET BERNADINE

TRES PESCADORES

 
 

2

2

HOME TRACKS

THE SONGS OF JONATHAN WALTON

INDEPENDENT

 
 

3

7

ADRIAN JAMES

CABIN ON 33

INDEPENDENT

 
 

4

3

THE BREEDINGS

FAYETTE

INDEPENDENT

 
 

5

6

TIA MCGRAFF

BREAK THESE CHAINS

BANDANA

 
 

6

4

JIM PATTON AND SHERRY BROKUS

THE GREAT UNKNOWN

BERKALIN

 
 

7

5

NANCY CASSIDY

MEMPHIS

TWITTER TWATTER

 
 

8

9

SUSIE GLAZE AND THE HILONESOME BAND

WHITE SWAN

SELF

 
 

9

8

J.J. CROWNE

J.J. CROWNE

INDEPENDENT

 
 

10

11

KERRY PATRICK CLARK

HIS STORY MY STORY

STUDIO 234

 
 

11

10

BETH FITCHET WOOD

RED RED SKY

MAYWOOD RECORDS

 
 

12

12

BETH FITCHET WOOD

SILOS

 

 
 

13

0

DEEP DARK WOODS

JUBILEE

SUGAR HILL

 
 

14

13

SARAH JAROSZ

BUILD ME UP FROM BONES

SUGAR HILL

 
 

15

16

THE CIVIL WARS

THE CIVIL WARS

COLUMBIA

 
 

16

17

ERIC HANSEN

MY MEDICINE

HALF MOON FULL STAR RECORDS

 
 

17

14

STEVE EULBERG

A PIECES OF IT ALL

OWL MOUNTAIN MUSIC

 
 
_______________________________________________________________________________________________________________




HITTIN' THE NOTE MAGAZINE – ISSUE #79
The Blasters' Dave Alvin and others regularly tap Rick Shea for his string work. Less known is the fact that he's a gifted tunesmith. Sweet Bernardine moves along like desert dust pierced by sunbeams, each of its songs casting unique shadows and light. Acoustic guitar and accordion drive the upfront "Mexicali Train," Shea singing in a voice that soothes as much as it catches on a barbed wire. "Mariachi Hotel" opens battered, swinging doors to mysterious spaces, Shea all-enveloping on guitar and mandolin over spare drums and bass. "Gregory Ray DeFord" tells of a desolate existence with melancholy, intensified by the voice of Nicole Gordon. Then the atmosphere becomes charged with Tulsa-style rockabilly for the shaken "Shake it Little Sugaree," solidifying this Southwestern feast—reminding of the old Tom Russell—as flawless. (TresPescadores.com) – Tom Clarke
_______________________________________________________________________________________________________________







Oct 2013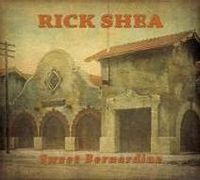 Rick Shea 
Sweet Bernardine ****
Singer Rick Shea likes to tell stories, his new CD features eight new ones and two covers versions. The singer began entertaining us back in 1995, the new album is the eighth. In 2003 Rick Shea recorded an underrated Duets CD with Patty Booker. 
Sweet Bernardine starts with the wonderful, Mexicali Train, which has the feel of a train ride as the singer, in Tex/Mex mode, struggles with the ghost of a love affair. The journey sparking memories as the train rolls on. The singers warm, sensitive vocal takes the listener on a gorgeous ride. 
Rick Shea's disc is packed with interesting lyrics and subtle melodies. Mariachi Hotel is a gentle ballad about a hotel in East L.A., where many Mariachi musicians have stayed. This is the kind of song young songwriters should study, it's a perfectly constructed gem. 
Other highlights of the CD include, the upbeat Shake It Little Sugaree , the engaging country-meets-folk of My Darling Lives in Darlington , and the bouncy title track. 
There are two cover versions; Hank Williams' Honky Tonk Blues, which gets an acoustic blues facelift and the old Roy Acuff tune Streamline Cannonball which ends the disc. As this is another song about a train it brings the disc around in a circle, to where we began. 
One other song that needs a mention is, John Shea From Kenmare which speaks of Rick Shea's great-great-grandfather from County Kerry, who was imprisoned during the Civil War. 
It is clear from Rick Shea's musical career that he has a big talent for songwriting, a warm engaging voice and a knack for telling a story. He is another singer who should be so much better known than he is. Fans of Tom Russell, Jimmie Dale Gilmore and John Prine should enjoy this new CD. Rick Shea has created a subtle collection of songs that require multiple plays to fully reveal all their secrets. Lets hope that this is Rick Shea's time.
Paul Riley
_______________________________________________________________________________________________________________






Rick Shea 'Sweet Bernardine' - Tres Pescadores
MONDAY, OCTOBER 28, 2013 AT 10:25AM
With a new Rick Shea album you always know you're in for some great music. Shea has a distinctive lived-in voice that immediately draws you with its sense of a man who has experience of life as it is lived from the bottom up. He is also a storyteller who takes you on a ride on the  Mexicali Train  on to stay at the  Mariachi Hotel . He tells us about  Gregory Ray DeFord  and  John Shea From Kenmare  in his tales of times past. Recorded by Shea and Paul Du Gré at studios in California this is music that comes from a long tradition of roots music from that State. One maybe best know for such country/rock icons as Gram Parsons, but has a history that long predates, and indeed follows, Parsons involvement with his Cosmic American Music.
The band is a tight unit that allows the rhythm section to sit back and add a relaxed groove behind a predominantly acoustic lead and rhythm guitar setting. But as the occasion demands he brings his undoubted skill on electric and pedal steel to the fore. He also plays dobro and mandolin to add additional colour to the sound. He is joined by West Coast veterans Don Heffington on drums and Skip Edwards on accordion alongside a variety of companions on bass, keyboards and fiddle. In Nicole Gordon he has a excellent harmony vocalist especially on the tale of a man forced into outlaw territory by adverses circumstances  Gregory Ray DeFord  as well as on the funky  Shake It Little Sugaree  and other tracks. These two song alone would highlight the diverse nature of Shea's writing.
Then there's a version of Hank Williams Snr's  Honky Tonk Blues  - a stripped down and bluesy take on the song and one of the better version of the song apart from the original. Another cover is the live acoustic duet with Mary McCaslin on Roy Acuff's  Streamline Cannonball . This closes the album with another song about a train, fittingly enough, as the aforementioned  Mexicali Train  opened the album. There is no doubting the subtle skill and sense of history that Rick Shea brings to his music. He understand the roots and branches of the music that has always found ways to grow in the environs of California and, indeed, still thrives there.
If you're not familiar with the music of Rick Shea then  Sweet Bernardine  is a good place to start and you can then discover his extensive back catalogue of finely honed music. Rick Shea has played with Dave Alvin and others and has also served as producer for an number of artists and thus understands what it takes to make good, lasting music. Exactly what he is doing here. 
_______________________________________________________________________________________________________________

Rick Shea  
Sweet Bernardine  
[ Tres Pescadores Records 2013]
by David Albini (09/11/2013)
For best known as a sideman in the Guilty Men Dave Alvin, with whom he recorded and toured in the studio, also in our country, for several years the Californian guitarist  Rick Shea  cultivates a rigorous solo career in the shadow of his masters from a part of the country of Merle Haggard and Buck Owens, Shea used to propose the small clubs honky tonk of California since the late seventies, the same Dave Alvin or other characters such as Tom Russell and Joe Ely, the first names that catch our eye closely observing his ballads. The latest news recordings date back to 2009 with the excellent  Shelter Valley Blues  , an album of country dry electric extolling the Telecaster Shea and which participavano also the likes of David Hidalgo of Los Lobos and Cougar Estrada. Previously, I remember, there were also a couple of runs for four hands, collaborations with violinist Brantley Kearns (Dwight Yoakam's lap) in Trouble and Me and the singer Patty Booker of the back country of Our Shangri LA, collection of duets much appreciated by the American public more traditional.  Bernardine Sweet  , homage to the roots of family Shea, who grew up in the San Bernardino and inevitably fascinated by the nearby border with Mexico, falls into the second category, a collection of acoustic ballads deep between folk, country & western and light breezes spanish, that the same Shea calls it the most convincing. He may be right, it is without doubt his most profound and personal, even if it requires more attention to the lyrics and less on the arrangements, always very basic. The reference point it seemed to me especially the aforementioned Tom Russell, in his more collected and dusty bivouac country & western:  Mariachi Hotel  tells for example the exploits of some Mexican musicians in East LA,  Mexicali Train  recalls a train trip of the same Shea to leave behind a tormented love,  John Shea From Kenmare  tells the story of his great grandfather during the Civil War. voice dug Rick Shea choosing a dress skinny where fiddle, accordion, an unmistakable country picking acoustic songs which are sufficient to characterize  Gregory Ray DeFord  and  My Darling Lives in Darlington  . They are right except the electric honky tonk  Little Shake It Sugaree  , a revised version in less than the classic Hank Williams  Honky Tonk Blues  and a notable title track, which has the flavor of country rock more transparent and a guitar solo of great taste. Very classic and trendy out of any game, Shea has an old soul and a penalty impeccable.
____________________________________________________________________________________________________________
icon Oct 2013 
Rick Shea *** ½ 
Sweet Bernardine 
Tres Pescadores Records 
Rick Shea's skills as a multi-instrumentalist and songwriter come to the forefront on Sweet Bernardine, his latest studio CD. The longtime Californian draws inspiration from the Golden State and his family history in crafting the songs. "Mexicali Train" tells the story of a train trip to Mexico and the inability to outrun the past. Shea's acoustic guitar and Skip Edwards' accordion capture the rhythm of the rails. "Mariachi Hotel" is the evocative tale of an East Los Angeles Hotel and its musical inhabitants. The title track is a reflection on his life in San Bernardino and the good and bad memories that linger. 
Vocally, Shea recalls Tom Russell and Merle Haggard on the mournful ballad "Time To Say Goodby" as Shea's pedal steel captures a sense of regret. Shea pays tribute to a pair of country music legends: Hank Williams "Honky Tonk Blues" spotlights Shea's electric guitar work; Roy Acuff's "Streamline Cannonball," performed as a duet with Mary McCaslin, brings the album full circle with a classic train song. 
Tom Wilk 

www.icondv.com
by Tom Wilk
_______________________________________________________________________________________________________________

A Critical Element
Rick Shea: Sweet Bernardine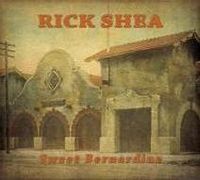 Semi-autobiographical singer-songwriter country-folk & blues
It's been four years since this Southern California roots musician released  Shelter Valley Blues,  and he's evidently spent the time touring and developing original material for this new album. Titled after Shea's childhood hometown of San Bernardino, the album spends time with both family and local lights, sketching a biography that recounts experience, history and legend. Shea's first-person narratives are sung in present tense, but filled with the considered detail and romanticism of retrospection. His images of an East L.A. musician's lodging provide a noirish setting for "Mariachi Hotel," and the true headlines of "Gregory DeFord" are turned into an elegy that's as much for all those crushed by the recession as for the title character. The album includes low blues, folk and honky-tonk, all sung in an unassuming delivery that leaves the lyrics to do the work. The backings generally stick to acoustic textures, but the title track does bust out a compelling electric guitar solo. Shea's storytelling shows Merle Haggard as a primary influence, but it's clear that he's also connected with contemporaries like Dave Alvin, whose  King of California  pairs very nicely with this new album. [©2013 Hyperbolium] 
_________________________________________________________________________________________________________________________________________________________________________
RAMBLES.NET – September 7, 2013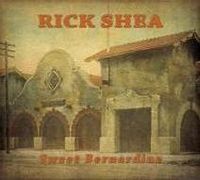 Rick Shea,             
Sweet Bernardine   
(Tres Pescadores, 2013)
Tom Waits once observed that Merle Haggard is where you go to learn to write songs. That thought popped into my head as I heard the opening cut of Rick Shea's splendid  Sweet Bernardine . "Mexicali Train" doesn't just sound like a Haggard song, it sounds like a  really  good one.
Well, all right, Haggard -- whom, by the way, Shea frankly acknowledges as a musical hero -- probably hasn't heard of Carlos Castaneda (as in "the voice of Castaneda echoes out among the cars like a refrain"). Now, strictly speaking, the late Castaneda (author of  The Teachings of Don Juan ,  A Separate Reality  and other books once revered in the counterculture) was exposed decisively as a shameless bullsh-- er, serial exaggerator, but I suppose that he can still be deployed for some symbolic purpose. I infer that Shea's purpose is to evoke the mysteries of Mexico, for which Castaneda, however, did not speak honestly or accurately. Oh well, so I quibble. I  love  the song. It's one that sticks in the psychic jukebox.
Sweet Bernardine  mixes soulful originals with freshly re-imagined versions of songs by Hank Williams ("Honky Tonk Blues") and Roy Acuff ("Streamline Cannonball," in a duet with veteran California folksinger Mary McCaslin). The eight self-composed cuts are tight, smart and memorable. In common with the greats (Haggard and Dylan, for two prominent examples) Shea is not just a performer but a listener. "Shake It Little Sugaree" falls into that small subset of songs about songs, in this instance Elizabeth Cotten's beloved "Shake Sugaree" (which also inspired a long-ago Grateful Dead song, if memory serves). I have no doubt Cotten would have liked it.
There's also the deeply emotional "Gregory Ray DeFord," concerning an honest man driven to crime and paying the ultimate price. In the venerable tradition of "Jesse James" and "Pretty Boy Floyd," it's a true story; it happened in California in 2010. "John Shea from Kenmare," about the travails of an Irish ancestor, is written around a quote from the traditional "Shule Aroon." In the title piece Shea pays impassioned tribute to his troubled hometown of San Bernardino, Calif.
Sweet Bernardine  is the testimony of a mature and seasoned artist who has seen a lot, sung a lot and knows precisely what he wants to say. There's wisdom in these tracks. Beauty, too. – Jerome Clark
_______________________________________________________________________________________________________________
_____________________________________________________________________________________________________________________________________________________________________________
 

  Back

1. Rick Shea – Sweet Bernardine (Tres Pescadores)   
www.rickshea.com 
2. Robin Dean Salmon – Blackbird (Horn)

  3. Thomas Snow – Friends (Thomas Snow)

  4. BlueCacao – Brainstorm (Indelebile Blues)

  5. Spin Doctors – If The River Was Whiskey (Ruf)

  6. Rod Balch – Fort Worth 76102 (NewTex)

  7. Alias Means – Light Matter (Alias Means Music)

  8. Scott Ramminger – Advice From A Father To A Son (Arbor Lane Music)

  9. The Dukes Of Dixieland – Celebrating Satchmo (Leisure Music Group)

      www.dukesofdixieland.com    
10. Piedmont Brothers Band – Back To The Country (PBB)

11. Steep Canyon Rangers – Tell The Ones I Love (Rounder)

12. Rod Picott – Hang Your Hopes On A Crooked Nail (Welding Rod)


   
____________________________________________________________________________________________________________________________________________________________________________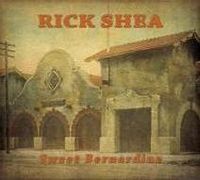 DE 10 BESTE ALBUMS VAN HET MOMENT ACCORDING TO CTRL. ALT. COUNTRY!
CHRISTIAN KJELLVANDER "The Pitcher"
CHET O'KEEFE "Because Of You"
ED ASKEW "For The World"
RICHARD LINDGREN "Driftwood (The 309 Sessions)"
DAYNA KURTZ "Secret Canon Vol. 2"
LOS LOBOS "Disconnected In New York City" 
THE DEEP DARK WOODS "Jubilee"
RICK SHEA "Sweet Bernardine"
DAN BAKER "Pistol In My Pocket"
THE BAND OF HEATHENS "Sunday Morning Record"
(16 november  2013)
___________________________________________________________________________________________________________________________________________________________________________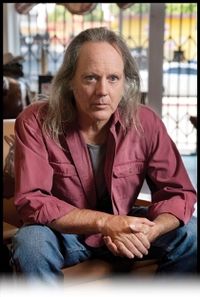 Story slinger
Songwriter and guitarist Rick Shea shares story songs and more from his new album at Coffee Gallery Backstage Thursday and the Fret House Saturday
By  Bliss  09/11/2013
Some songwriters gut-spill so many emotions it's as though they cut a vein over their guitar. Others look to the world around them for source material and craft stories based on what they see. Count Rick Shea among the latter. 
The San Gabriel Valley tunesmith and sometime Dave Alvin sideman has penned great tears-in-your-beer heartbreakers, but his métier is narrative songwriting in the tradition of classic folk and country balladeers like Marty Robbins. 

Shea, who calls himself a "pretty indiscriminate" reader, loves short stories. Over the course of a half-dozen albums, he has earned respect from peers, critics and audiences with clean but muscular guitar playing and very human stories grounded in personal detail. "Magdalena," "Emperor of the North," "The House That We Once Lived In," "Georgia Pines," "Shelter Valley Blues," "Nelly Bly" … they all pulse with a redolent sense of place and vivid, conflicted characters. Those characteristics also distinguish "Sweet Bernardine," his newest and most accomplished album. 

With "Gregory Ray DeFord," Shea gives the economic crash a face: a would-be Jesse James he learned about while touring — a "regular guy" who robbed banks after losing his construction business, until police caught him. "I'm really happy with the song but it's such a sad story," he says. 

Less tragic is "Mariachi Hotel," inspired by a Boyle Heights location. "John Shea From Kenmare" is Shea's melodic reconstruction of his great-grandfather's incredible life.  

"He was the first of this line of the Sheas to come over from Ireland in the 19th century," he recounts. "He was the first to enlist in the Union Army from the state of New Hampshire. He was captured by the Confederate Army, I think in Louisiana, and taken to prison camps in Virginia. My aunt used to tell me the camps were horrifying, full of disease and starvation. He used to go out to the fence and sing a song in old Irish, and a young girl [outside] heard him singing; she was from County Kerry, and they struck up a conversation and a kind of a friendship. After a while she began to sneak him food. He said that was the only reason he survived the camps. When I went to write the song last year, I did a little research, and John Shea actually testified before Congress in 1869 on the condition of the POW camps." 

Shea performed the song while touring Ireland last year. Response was good, but ... "They've seen quite a few Americans of Irish background coming over and trotting out their Irish heritage," he says with a laugh. "It's an old story for them." 

Rick Shea opens for New Zealand singer/songwriter Donna Dean at 8 p.m. tonight, Sept. 12, at the Coffee Gallery Backstage, 2029 N. Lake Ave., Altadena; $15. For more information, call (626) 798-6236. Shea appears in concert with Mary McCaslin at 8 p.m. Saturday at the Fret House, 309 N. Citrus Ave., Covina; $15. For more information, call (626) 339-7020. Rickshea.com.
_______________________________________________________________________________________________________________
FAME Review: Rick Shea - Sweet Bernardine
 

Tres Pescadores Records  - TPCD-9

Available from  Amazon.com .

     A review written for the Folk & Acoustic Music Exchange 
by  Mark S. Tucker 
( progdawg@hotmail.com )

Though I'm an Angeleno transplanted from Worcester, Mass., I am, I confess, a dyed-in-the-dust desert rat and have spent my most cherished moments, my vacation months, in the red rock Colorado Plateau/Four Corners region, Grand Canyon, Anza-Borrego, Joshua Tree Monument, and anywhere there's lotsa no bipeds and plenty of open space, more time indeed than I can count. It must add up to years, and so I automatically take to anyone who chronicles places like Barstow, Victorville, Kern County, Lancaster, and Sweet Bernadine (San Bernardino) because they're the human side of the arid equation, the halfway point between the madness of metropolis and the serenity of nowhere. They possess, however you care to look at it all, an undefinable something one will never find in city folk. Rick Shea's not only one of those California / SouthWest people, he's their emotional and psychological cartographer.

Sweet Bernardine  is a folk / country / soft rock / troubadour CD, the bulk of which was written by Shea, with a couple of classics by Hank Williams and Roy Acuff, and if you want to access its soul right away, throw on the third cut,  Gregory Ray DeFord , and prepare to have your heart torn out in frustration, anger, and sympathy.  Shake It Little Sugaree  is a blues, but it's internal Harlem is down home Bakersfield, and the tale is one J.J. Cale might well have told. There's also more than a little David Bromberg in Shea, not to mention elements of Skip Spence. 
Sweet Bernardine
http://youtu.be/Te3HNdT6OlI

Here's what I'm talking about. Every shot you see in this video is far more appealing to me than any damned city I've ever lived in, maybe you too:

…and I have to say the ambiance is very reminiscent of places like Tucson too, old Tucson, not the modern metropolis bourgeois shithole it's turned into, like Phoenix and too many formerly homey locales. Hell, even Vegas used to be an interesting place, outside the Mafia gambling hell, a few decades ago, and that's precisely the kind of trip Shea's work takes you on, a John Muir-ish/Edward Abbey gig, warm, human, crusty, experienced, and more than a little sad. Damn! I'm starting to sound like my grandfather! I blame Shea. And if you're wondering, like I am, whatever happened to Dracula, listen to  Mariachi Hotel .

Track List:

Mexicali Train
Mariachi Hotel (Shea / Glaister)
Gregory Ray DeFord
Shake It Little Sugaree
My Darling lives in Darlington (Shea / Davies)

John Shea from Kenmare
Honky Tonk Blues (Hank Williams)
Sweet Bernardine
Time to Say Goodbye
Streamline Cannonball (Roy Acuff)

All songs written by Rick Shea except as noted.

Copyright 2013,  Peterborough Folk Music Society . 
This review may be reprinted with prior permission and attribution.

 

 

 

 

 
_______________________________________________________________________________________________






MIDWEST RECORD – CHICAGO, IL – AUGUST 17, 2013
TRES PESCADORES
RICK SHEA/Sweet Bernardine 
If your tastes run toward hard working, literate, back 40 folkies like Tom Russell, Chuck Pyle, Jimmie Dale Gilmore and others like that, Shea is sure to be another that you're going to dig as you wonder why he isn't better known. With a very personal edge to his writing and singing, this is classic folkie/troubadour stuff that cuts right to the chase and delivers moves that others can only turn into clichés.  Check it out, it's the real deal.
– Chris Spector 
__________________________________________________________________________________________________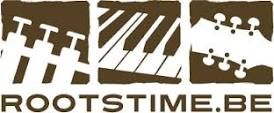 A - SWEET BERNARDINE

Rick Shea is an older guitarist, singer and songwriter who can look back on a lot appreciated achievements in music over the past decades. He played the piano on plates of the formations 'I See Hawks In LA' and 'REM', he produced work of 'The Good Intentions "and he was a prominent member of the Dave Alvin Band around the rocking lead singer of' The Blasters'. 
As a solo artist, he has also been a number of records to his credit standing and there is now added his eighth album "Sweet Bernardine" a new jewel in his musical throne. In this latest album Rick Shea brings eight original compositions in the folk and alternative country genre. We also hear a live duet with singer Mary McCaslin dating from 1940 in the railroad song "Streamline Cannonball" by Roy Acuff and opinionated bluesy version of Hank Williams' country and western classic "Honky Tonk Blues" from 1952. 
For the instrumental backing for the songs "Sweet Bernardine" Rick Shea called on drummer Don Heffington, bassist Dave Hall and keyboardist Danny McGough, while singer Nicole Gordon was allowed to make. On some tracks for beautiful harmony vocals The seemingly something of Warren Zevon title track, you can observe the way in the attached video. It is the story of the early life in the town track "San Bernardino" where Rick Shea grew up and how it is these days to it. 
In "Mariachi Hotel" Rick Shea brings a musical tribute to a beloved monument in Los Angeles that was already built in 1889 and now would cost $ 24 million to restore it to its original state and back to make a fifty tenants habitable. 
In his songs on this album are some influences from traditional Mexican music, including in opening track "Mexicali Train". Another notable song on this album is "John Shea From Kenmare" that tells about his great-grandfather in the great American Civil War had ended up in prison. 
Also "Gregory Ray DeFord" is a song with a story about an unemployed man who in September 2010 in despair about his future and thereby committed a bank robbery was shot by a sheriff who had caught him. Act He is regarded as a symbol for all the victims of the deep economic crisis that currently exists in America. 
Finally, we also want to point out two other great songs from the album: "My Darling Lives in Darlington" is an acoustic folk song very nicely sung by Rick Shea. There is also the country ballad "Time To Say Goodbye" with Rick Shea itself pedal steel, a song that is a perfect illustration of the great songwriter talent that possesses this musician. 
As I said, this is his eighth album and the quality of his work remains high. So there is no reason to suppose that the following albums of this craftsman will not testify. Of the same characteristics (Valsam)


"Having proven his abilities as singer, songwriter and producer many times before, renowned guitarist Rick Shea excels once again on his latest release 'Sweet Bernardine' with 8 self penned pearls and two carefully selected covers of classic songs from Hank Williams and Roy Acuff. "  
-  www.rootstime.be

 
_____________________________________________________________________________________________________________________________________________________________



Rick Shea   
Album:  Sweet Bernadine 
Label:  Tres Pescadores 

My acquaintance with Rick Shea and his music has come via my friends Peter Davies and Gabrielle Monk of that excellent Liverpool-based Americana band, The Good Intentions. Rick produced and played on The Intentions' recent album "Travelling Companion" [reviewed in these pages] and, indeed, I have seen Rick perform at a house concert at Pete and Gabi's home in Liverpool.
Rick was, for several years, a member of[ and opening act for] Dave Alvin's Guilty Men. Rick plays all manner of stringed instruments including guitar, pedal steel, mandolin and banjo [and I'm sure many more]. Aside from his multi-instrumental prowess, he is also a fine songwriter. Rick cites his main influence as Merle Haggard, although Lefty Frizell and Buck Owens also made their mark.
"Sweet Bernadine" is Rick's latest solo album, following on from 2009's "Shelter Valley Blues" and is named after his childhood hometown of San Bernadino in Southern California. San Bernardino, a railroad town sixty miles east of Los Angeles, is one of the oldest communities in California. "Sweet Bernadine" is also the title of a song by Rick in which he describes leaving this "tired old town" at the age of eighteen but how it is still part of him.
The album actually begins with the acoustic, atmospheric, Mexican-flavoured [courtesy of Skip Edwards' accordion] "Mexicali Train" in which the heartbroken narrator graphically describes a train journey from Mexicali , which he takes in order to "lose himself" following the end of a love affair. The narrator imagines the ghosts of Kerouac and Cassady drifting across the open plains as he struggles with the ghosts that followed him onto the train. A great opening to the album.
The next song is equally atmospheric. "Mariachi Hotel" describes, in filmic detail, the goings on in this musicians' lodging house in East LA. The song has a languid feel and contains references to Dracula!
"Gregory Ray DeFord" tells the story of an honest man who is driven to desperate measures when he loses everything due to the recession. He dies an outlaw but Rick makes the point that he is not so very far from you and me. Another excellent song.
Whilst the album is mainly acoustic, Rick does break out his Telecaster on several tracks, most notably on "Shake It Little Sugaree", a bluesy piece of swamp rock which would appeal to fans of the late JJ Cale and Rick's former employer Dave Alvin.
The aforementioned Peter Davies of The Good Intentions co-wrote "My Darling Lives In Darlington" with Rick and this delightful song, with its harmony vocals, acoustic guitar and accordion, would not sound out of place on a Good Intentions album.
Rick reaches far back into his family's history for the amazing story of "John Shea From Kenmare". John was Rick's great-great-grandfather who emigrated from County Kerry to America. He enlisted in the Union Army in the Civil War but was captured by the Confederates and held in dreadful conditions in a prison camp in Virginia. John only survived because a young Irish girl [also from Kerry] heard him singing and started to bring him food. Rick does a fine job of turning personal story into a folk song.
The Telecaster comes out again for a jazzy version of Hank Williams' "Honky Tonk Blues". Rick's mournful vocals are complemented by his fluent, bluesy guitar playing which suit Hank's melancholic lyrics perfectly.
The only other cover song on the album is a charming, old-timey live duet between Rick and Mary McCaslin on Roy Acuff's classic train song "Streamline Cannonball".
Rick Shea is clearly a man of many talents-producer, multi-instrumentalist, singer and songwriter. He has been described as "one of Southern California's best-kept secrets". On the strength of this album he deserves to be known on a much wider basis than that.
Peter Cowley
____________________________________________________________________________________________________________________________________________________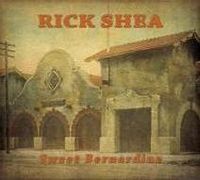 Americana / folk   

Rick Shea   
Sweet Bernardine   
(Tres Pescadores / Away from home)   

Rick Shea celebrates his hometown of San Bernardino on an album with eight fine own songs about life in Southern California and a couple of covers of country music greats Hank Williams and Roy Acuff. Rick Shea is a frequent musician, he was, among other things, in Dave Alvin's band The Guilty Men and they actually resemble each other a lot. On their own albums tells Shea happy stories to semi acoustic guitar with sparse arrangements. Here he opens with two songs with Mexican noises and then the fine 'Gregory Ray DeFord, "a tragic tale of how bad things can go when the economy crashes. After a little bluesy song album loses some momentum but on the whole this is pleasurable.   

- Hans Bloom -   

---   

His Bloom   
Big Road 12   
795 30 RÄTTVIK   
Sweden   
+46702740422   
hans.bloom @ telia.com  
_________________________________________________________________________________




Music Industry News Network  [08-08-2013]
Singer/Songwriter/Guitarist Rick Shea Spins Compelling Tales On His New CD, Sweet Bernardine, Coming September 10 On Tres Pescadores Records 
Url:   http://www.markpuccimedia.com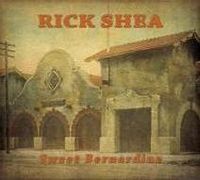 www.mi2n.com
Rick will celebrate the release of his new album with extensive touring around California and the southwest into Texas. Shows already booked include September 12 at the Coffee Gallery in Altadena; and on September 14 with Mary McCaslin at The Fret House in Covina. In addition, Rick will be a part of the "Roots on the Rail" music series dubbed the "Kings of California" with Dave Alvin, Chris Smither and Peter Case. The October 20-25 tour will offer fans a chance to ride on a vintage steam locomotive-powered train from Los Angeles to Seattle and back again, as the four musicians perform a wide variety of shows and workshops throughout the trip.  

A riveting songwriter who spins tales that reverberate with visions of both the old and contemporary American West, Rick Shea's music is firmly steeped in the classic bedrock of folk and country, flavored with the spices of the Mexican music he grew up with in his San Bernardino upbringing, and filtered by the rock sounds that impacted so many musicians of his generation. A collection of personal stories and stories of California and beyond, Sweet Bernardine may be Shea's most compelling album yet. The arrangements are spare and simple, based on acoustic guitar, mandolin, accordion and drums, although Shea does pull out his Telecaster on a few for some extra juice. 

The ten tracks on the new disc reflect Rick Shea's take on everything from love, sin and salvation to American history as seen through his eyes. "The opening song on the new album, 'Mexicali Train,' is about a train ride I took years ago from Mexicali to Puerto Vallarta," Rick states. "I was heartbroken and trying to forget, and I found out you really can't run from your memories, they travel along with you. 

"'Mariachi Hotel' is the story of the old Boyle Hotel in East Los Angeles and the Mariachi musicians who have lived there. Like many who come to California, they found new identities, calling themselves names like the Falcon and the Dragon. And like many, they've known struggle, calling on St. Cecilia, the patron saint of musicians, to look over them," he adds. 

One of the most personal and fascinating songs on Sweet Bernardine is "John Shea from Kenmare," which is about Rick's great-great-grandfather, John Shea, who emigrated to the U.S. from Kenmare in County Kerry, Ireland. "He was the first to enlist in the Union Army from the State of New Hampshire and was captured and held at prisoner of war camps in Virginia," offers Rick, "and 'John Shea from Kenmare' is his story as taken from his sworn testimony before Congress in 1869." 

Sweet Bernardine also includes two covers: Rick's mournful take on the Hank Williams classic, "Honky Tonk Blues," and the album's closer, "Streamline Cannonball," written by Roy Acuff and recorded live as a duet with Mary McCaslin on the revered long-running radio show, "Folkscene," hosted by Roz Larman. 

Rick is backed throughout the album by a cadre of top West Coast players, including Don Heffington on drums; Tony Zamora, David Jackson and Bob Glaub on bass; Skip Edwards on accordion; and Danny McGough on keyboards. 

An evocative singer with a haunting voice and an accomplished multi-instrumentalist, Rick Shea grew up in San Bernardino and cut his teeth in the bars and honky-tonks there, later building a career as a singer, guitarist and songwriter. In addition to his solo work, he's been a much in-demand musician on other artists' recordings and tours, and has played with Los Lobos, Rosie Flores and R.E.M. among many others. As a member of Dave Alvin's "Guilty Men" band, he toured all over the country with Alvin for seven years and recorded on most of Dave's albums during that time, most notably the Grammy-winning Public Domain.  

"If I had to compare myself, I would say that when I was younger, Merle Haggard cast a long shadow," says Rick about his influences. "But since then, Dave Alvin, Jim Ringer and all the other music I grew up with has found its way in." 

Rick Shea's previous albums have garnered universal acclaim; in one review, OC Weekly writer Jim Washburn called Rick, "…a powerful musical personality... Shea's best songs rank with anybody's best." 

To watch a new video of the album's title track, click on this link: http://youtu.be/Te3HNdT6OlI.
__________________________________________________________________________________________________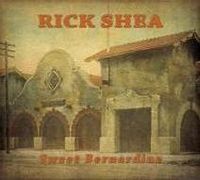 RICK SHEA "Sweet Bernardine" (Tres Pescadores / Sonic Rendezvous)
(5 *****)
"Sweet Bernardine", the new Rick Shea, a plate to have intense and much love. Veritabel a singer-songwriter Jewel, if you ask us. A ten songs long trip to the Americana heaven! By once again as a cross between good old Merle Haggard, colleague Tom Russell and former Blaster Dave Alvin sounding Shea really in the form of his life. Somewhere between folk, country and rock he found long ago his own tree and in it he carves with that distinctive voice of him as perhaps his main ally, again not to be sneezed some song-statements. Often quite personal in nature this time. We mention in this context, for example like the particular accordion wise with a pinch Mariachi feeling spicy "Mexicali Train", which Shea takes us on a train journey through Mexico, intended to show. Literally a failed relationship behind Or also the narrative "John Shea From Kenmare", which was dedicated by Shea to the story of his capture during the Civil War put grandfather. Subdued manner on Together with the atmospheric Hank Williams cover "Honky Tonk Blues", it's title composure necessary before proving "Shake It Little Sugaree", it hung to his hometown San Bernardino title track and the beautiful farewell song "Time To Say Goodbye" only some of the many, many highlights here! And we almost forgot the really wonderful, along with Mary McCaslin for active from Los Angeles radio station KPFK Folk Scene programs transmitted live reading of Roy Acuffs klassiekertje "Streamline Cannonball". A nice climax for an equally beautiful CD! Rick Shea's best to date!
____________________________________________________________________________________________
Good New Music, Sep. 17 th 2013 
Rick Shea
Sweet Bernardine
Tres Pescadores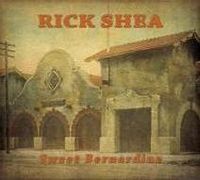 Rick Shea ranks alongside Dave Alvin and the late Chris Gaffney in the Southern California roots-rock movement, which morphed out of the Los Angeles country-rock movement in the 1980s by taking on a Southwestern folk edge. Over the years, in fact, the three have played on each other's albums and toured together intermittently as Dave Alvin and the Guilty Men.
Tres Pescadores is a small Anaheim-based label formed to reissue Gaffney's 1986 debut, "The Road to Indio" — which itself morphed into 1999's "Live and Then Some" when the principals found themselves unable to add just a few bonus live tracks. The label  evolved into a multiartist affair with releases by $1000 Wedding, Shea, Brantley Kearns, Patty Booker and the Missiles of October.
Shea's sixth solo shot is mostly a mix of acoustic Southwestern folk, with a few ballads and country covers. But the best songs are those on which he breaks out the Telecaster: "Shake It Little Sugaree," a twangy, midtempo tale of desire; Hank Williams' "Honky Tonk Blues," whose slowed-down jazz shuffle is belied by Shea's affected drawl; and the autobiographical title cut, a country-rock paean to San Bernardino, the old railroad town the singer/songwriter grew up in.
Worthy of special mention: "Time to Say Goodbye," a melancholy number in which Shea shows off his pedal steel skills.
Tracks 
1. Mexicali Train 
2. Mariachi Hotel 
3. Gregory Ray DeFord 
4. Shake It Little Sugaree 
5. My Darling Lives In Darlington 
6. John Shea From Kenmare 
7. Honky Tonk Blues 
8. Sweet Bernardine 
9. Time To Say Goodbye 
10. Streamline Cannonball
_______________________________________________________________________________________________________________________________
Country Standard Time, Sep. 17 th 2013
Rick Shea
Sweet Bernardine –  2013 (Tres Pescadores)
Reviewed by Dan MacIntosh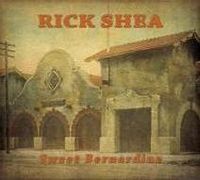 Like a skilled novelist, Rick Shea sets picturesque scenes with the 10 songs comprising "Sweet Bernardine." Many come from Shea's personal experiences, such as  Mexicali Train , about a locomotive journey the singer/songwriter once took to try and escape bad memories, whereas  John Shea from Kenmare speaks of his great-great-grandfather's Civil War trials and tribulations.
Sonically, "Sweet Bernardine" can be quite stark in places. Shea doesn't color his compositions with a whole lot instrumental camouflage, but instead chooses to keep his Merle Haggard-esque voice dead center. The sad  Gregory Ray Deford  is a prime example of this approach, as multi-instrumentalist Shea only spruces it up only a tad with added Dobro. Vocalist Nicole Gordon also brings an Emmylou Harris-like vocal harmony beauty to the track, a nice touch.
Gordon is far saucier during  Shake It Little Sugaree , an electric guitar rocker that sounds like something Dave Alvin might have worked up either solo or with The Blasters (Shea has played in Alvin's band). Danny McGough's organ backing also provides this track with an ever so slight sense of menace.
Shea also includes two covers,  Honky Tonk Blues  and  Streamline Cannonball . Even though it's fun to hear what Shea has done with these old country songs, it makes one wish a little bit that he'd used these two slots for two more songs of his own. Shea really gets to dig into some personal space on most of this album, and it's a place worth further exploration. Therefore, these cover song side trips are a bit of a distraction.
Distractions aside, however, it sure is a pleasure to hear one of Southern California's best kept secrets on one of his finest albums to date. Whatever you do, please don't keep this little gem of an album a secret.
_______________________________________________________________________________
San Gabriel Valley Music Magazine
All Aboard: Ride the Mexicali Train with Rick Shea 
Posted   by SGVMusic   on Thursday, 31 October 2013   in   2013 Articles
Founder and Editor, Joanne Ledesma
Local Americana artist Rick Shea takes front stage, or as some might say "front caboose", with his new release  Sweet Bernadine . This Guitar playin', story tellin', train ridin' songwriter delivers another gem that is the same ol'-new material. It's the same twangy vocals we have grown accustomed to but with new stories and catch phrases to continue the journey that is Rick Shea.  
It's not hard to figure out that his San Bernardino, Route 66, upbringing included a strong exposure to Country, Folk and Mexican Music. The video for  Sweet Bernadine  depicts the orange groves, train rails, foothills and chaparral that define California Roots music with a sense of old town pride. His ability to tell a story with honesty and purity comes through in  Mexicali Train , a song about a train ride he took from Mexicali to Puerto Vallarta while suffering from a lost love.  He has a natural ability to tell a story, introduce you to some history and explain the past just like Discovery channel, but under 5 minutes. A perfect example is portrayed in his song  Mariachi Hotel.  It's a song about the Boyle Hotel  built in 1889 in East Los Angeles and what the living conditions were like back then.
Peter Case, Rick Shea, Dave Alvin, Chris Smither In addition to his emotional storytelling, he adds skillful musicianship with his deliberate choice of limited instrumentation. He proves that less is more. Light drums, mandolin, acoustic guitar and a hint of the electric Telecaster are all you need, provided you're good at it. Shea's dedication to the craft of songwriting amongst his peers is highly noted.   Just ask respected songwriters, Dave Alvin, Chris Smither and Peter Case who just wrapped up a train tour with Shea. The recent October 2013 train ride and music showcase deemed "Kings of California" was such a success that a bigger railroad trip is scheduled for April 2014 and is expected to sell out quickly.
Sweet Bernardine  is a perfect example of superb California Roots songwriting that makes the west coast just as important as the songwriters coming from Nashville and Austin. You can get on board with Rick Shea's music by visitingwww.RickShea.com  and listening  to Mexicali Train , a track that Alternate Root Magazine ranked as #3 in its weekly top ten. 
_____________________________________________________________________________________________________________________________________________________________
EUROAMERICANA CHART   
OCTOBER 2013
1

 

Israel Nash

Rain Plans

98

Continental Song City

JDO,GC,FB,AR,CRS,DD,PK,HB,TK

2

 

Tim Grimm

The Turning Point

65

Cavalier Recordings

RB,PV,MF,BR,HJO

3

 

Austin Lucas

Stay Reckless

44

New West Records

RK

4

 

Sam Baker

Say Grace

37

Self Released

 

5

 

The Band Of Heathens

Sunday Morning Records

34

Blue Rose Records

MDW

 

 

Greg Trooper

Incident On Willow Street

34

52 Shake Records

SZ

7

 

Rod Picott

Hang Your Hopes On A Crooked Nail

33

Welding Rod

 

8

Guy Clark

My Favorite Picture Of You

32

Dualtone

 

9

 

Dayna Kurtz

Secret Canon Vol. 2

29

Kismet

AL,TJ

10

 

My Darling Clementine

The Reconcilitation?

26

Continental Song City

MB,CVL

 

 

Stewart Eastham

The Man I Once Was

26

Long Bar Music

MP

12

 

Ry Cooder and Corridos Famosos

Live

25

Nonesuch/Perro Verde

BH,DH,HO

13

 

Peter Cooper

Opening Day

19

Red Beet Records

SP,RH

 14

Rick Shea

Sweet Bernardine

19

Tres Pescadores Records

 

15

 

Audrey Auld

Tonk

18

Reckless Records

BM