"Shelter Valley Blues" Review Page






The Natural
Rick Shea displays his guitar and vocal mastery at Café 322
By John Sollenberger 12/23/2010
You could say that country rocker Rick Shea comes by his sound naturally. The singer, songwriter and guitarist grew up in the 1970s in the Southern California honky tonk heartland of San Bernardino, back when truck-stop bars ruled the outlying landscape. Wednesday night, Shea and his band bring the musical chops he gained there to Sierra Madre's Café 322. 
In his bio, Shea says, "I started playing folk and coffeehouse gigs after high school and sort of fell into the country music scene; as a sideman and a singer, I worked six to seven nights a week. It was rough sometimes, but a good education."
He's used that education well, keeping a busy performing schedule with evocative vocals and awesome guitar playing, pulling in influences ranging from country to norteño and border rock to folk.
Besides his solo work, he's served as a sideman to luminaries including Dave Alvin, Katy Moffatt and R.E.M. Shea has also released a string of albums, his latest being "Shelter Valley Blues," on the Tres Pescadores label. Visit rickshea.net to learn more. 
---
Music starts at 8 p.m. Wednesday at Café 322, 322 W. Sierra Madre Blvd., Sierra Madre. 
No cover. Call (626) 836-5414 or visit cafe322.com.  
--------------------------------------------------------------------------







09/23/2010
Roots originals 
Rick Shea hits all the right notes Wednesday at Taix
Blues and country-rock guitarist and singer Rick Shea grew up in what was, at the time, the honky-tonk-filled city of San Bernardino. He was exposed to the gritty country sounds that wafted from the local venues. Soaking it all up, he started playing coffee house gigs in high school, soon parlaying what he'd learned into work as a sideman in various country bands. He received a sort of working-musician's graduate degree in roots music from his experience of working six to seven nights a week. 
Witness the results of that on-the-job education Wednesday night when Shea and his band play at Taix in Echo Park. 
Shea has developed into a top picker, both on acoustic and electric guitars. His formidable voice complements songs that pull influences from everything from border rock to the folk and country songs that he grew up with. 
He's shared stages with top names in the business — playing shows from Hollywood to Austin to Madison Square Garden — and has produced five critically acclaimed albums, the latest of which is "Shelter Valley Blues," available at rickshea.net. 
---
Shea performs at 10:30 p.m. Wednesday at Taix French Restaurant, 1911 Sunset Blvd., Echo Park. Call (213) 484-1265. No cover, but there is a two-drink minimum or $10 minimum food purchase. taixfrench.com.
-----------------------------------------------------------------------------------------







FROM AUSTIN TO NASHVILLE AND BEYOND
COUNTRY MUSIC PEOPLE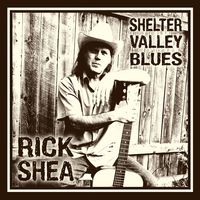 RICK SHEA
Shelter Valley Blues
Back Home To The Blues / No Good Time For Leavin'/ Steady Drivin' Man / Shelter Valley Blues/
Ty Robby / Nelly Bly / Sweet Little Pocha / Shinbone AIIey/ On The Day Of My Return/ Fishermans Blues / The Haleiwa Shuffle
Producer: Rick Shea
Tres Pecadores TPCDB 43: 03

Few sounds can be as inviting as the warm tones of Rick Shea's voice and crooning steel guitar inviting us to join him as he shuffles Back Home To The Blues for the opening track of Shelter Valley Blues. Shea, a sometime compadre of Dave Alvin, has been recording as a solo artist now since the mid-nineties. He has written, or had a hand in writing all but one of the tracks here. Though they are all placed firmly in the hot, dusty but somehow utterly cool milieu of Shea's California homeland, they run through a whole range of styles, from the straight country of No Good Time For Leavin' (with Heather Myles on harmony vocals), to the bar room blues of Steady Drivin' Man and the Latin flavoured love song, Sweet Llttle Pocha, which he wrote with Rosie Flores. A highlight is Ty Robby, a Celtic sounding ballad with something of the old-time cowboy song about it. Shea's writing is clever, but there's nothing of the show-off about it and he doesn't burden us with his confessions. He often raises a smile, as in the swaggering tale of infidelity Nelly Bly, or in the cutely nostalgic Hawaiian number, The Haleiwa Shuffle. The darker, brooding title track provides a contrast that illustrates his range. ln Shelter Valley Blues, Shea gives us a collection to enjoy.
Janet Aspley 
------------------------------------------------------------------------------------------------------------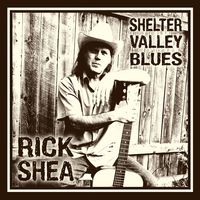 Village Records
Shelter Valley Blues 
"Years from now writers will refer to this as "his career album." In case I'm not around to do it, I'll just do it here. He's had a long and storied career and worked with music royalty in several genres. As is the case with in demand players they often don't get the proper respect for their own recordings. This one will change all of that for Shea. This self produced and recorded album feels like something The Band would have done early in their career."
Blll Lavery/ Village Records
--------------------------------------------------------------------------------------------------





Friday, July 31, 2009 
Review: Rick Shea - Shelter Valley Blues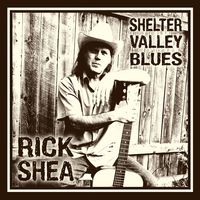 Rick Shea - Shelter Valley Blues 
2009, Tres Pescadores 

Rick Shea might just be the current King of the California Country sound. With five highly acclaimed albums under his belt and a resume that includes work with folks such as Dave Alvin, Katy Moffatt and R.E.M., Shea certainly has the respect of his peers. Highly independent, Shea follows his own path in writing highly personal and honest songs in the tradition of Merle Haggard. Shea's latest release, Shelter Valley Blues , touches on the tough situations we find ourselves in over the course of our lives and how we end up there. 
Shelter Valley Blues opens with Back Home To The Blues , a classic bit of Country melancholy perfect for crying in your beer. No Good Time For Leavin' recalls another era of Country music when the story was the thing. Steady Drivin' Man is a fun song that incorporates a bit of New Orleans sound and tops it off with some pretty cool yodeling. Shelter Valley Blues stays on the low-key side with another great story-song. The arrangement here is perfectly done: not too light and not too heavy. Ty Robby is built on an interesting mix of Celtic and Tex-Mex musical traditions and is one of the more enjoyable songs on the disc (Moira Smiley's harmony vocals are a special treat - what a voice!) 
Nelly Bly has a real Rhythm N Blues feel to it, shaking up the album's sound just a tad in a highly entertaining tune. Shea keeps up the momentum on the Zydeco-flavored Sweet Little Pocha ; you'll be two steppin' from the opening bars of this number. Shinbone Alley is a musical still life of a town that's seen better days, delivered in a gentle bit of highly melodic blues. Fisherman's Blues takes the Waterboys classic and updates it with a Southwest sound in the best cover of the tune I've heard to date. Shea closes out with The Haleiwa Shuffle , a Hawaiian-flavored instrumental that's highly enjoyable. 
Rich Shea delivers on Shelter Valley Blues , performing eleven entertaining and energetic songs for your listening pleasure. She is a bit too subdued at times, but the performances here are great. Rick Shea is a throwback to another era in country music, with compositions Chet Atkins would approve of. The songwriting is strong and the instrumental work is obscenely good. Make sure you check out Rick Shea. 
Rating: 4 Stars (Out of 5)
----------------------------------------------------------------------------------------------------

Shelter Valley Blues – 2009 (Tres Pescadores)
Rick Shea
Reviewed by Rick Bell 

Rick Shea became a student of the golden age of Bakersfield country while cutting his teeth in the late '70s-early '80s honky tonks and bars of Southern California's hot, dusty Inland Empire. Some 30 years later, his fierce loyalty to California country still shows. Sweet Little Pocha, which draws a songwriting assist from Rosie Flores and features Los Lobos' David Hidalgo on accordion, is pure East L.A. barrio-country. "No Good Time for Leavin' " , is a Billy Jack Wills-styled ballroom shuffle, and the Irish-styled ballad Ty Robby, featuring the sweet harmony vocals of up-and-coming star Moira Smiley, evokes Haggard's classic Kern River. Indeed, Shelter Valley exists in San Diego's mountainous East County, as Shea weaves a tale of wondering how he wound up with the Shelter Valley Blues. 

Shea wrote, produced, engineered and played a bunch of stringed instruments on the 11-song album recorded at his home near Los Angeles. ...five albums and a couple decades into his career, Shea has firmly embedded himself in what suddenly appears to be a once-again thriving L.A. country music scene.
-------------------------------------------------------------------------------------------



Houston Press 
Houston Music Blog 
Lonesome Onry and Mean: 
Sideman Supreme Rick Shea Hits the Mucky Duck
By William Michael Smith 
Fri., Oct. 2 2009 @ 10:15AM
Rick Shea is one of the most in-demand sidemen in the Los Angeles area. Seven years on the road with Dave Alvin certainly boosted Shea's profile outside the L.A./SoCal scene, but the Alvin gig is only one of many. Shea cut his teeth in the truck stops and roadhouses in his native San Bernardino and has played with Angeleno psychedelic country faves I See Hawks In L.A., eclectic Mexican roots band Tremoloco, honky-tonk angel Heather Myles and about anyone else who needs a guy as handy with a lap steel as he is with a Telecaster.
Along the way, Shea has managed to record five albums of his own, a stellar honky-tonk duets album with Patty Booker, and an old timey roots album with fiddle ace Brantley Kearns. Shea has just releasedShelter Valley Blues , his latest solo effort, and it picks up with the same dry desert sound that made his 2000 release Sawbones such a stellar effort.
Shea will be joined by songwriter Mike Stinson, who has just moved to Houston from Los Angeles. Stinson and Shea go way back, so this should be a fine writers-in-the-round show.
6 p.m., Sunday, October 4, at McGonigel's Mucky Duck, 2425 Norfolk, 713-528-5999 or www.mcgonigels.com .
-------------------------------------------------------------------------------------------




The Americana Gazette
Rick Shea ****
Shelter Valley Blues
Tres Pescadores Records
Style: Country, Americana, Tex Mex
 Rick Shea is the real deal. An honest to goodness Honky Tonker ala Merle Haggard – Dale Watson. No makeup, tight jeans, or half grown beard here. His eyes tell it all. Happy hour is anytime he's playing music to a crowd of thirsty California Country Music fanatics. There's Country, Tex-Mex, Celtic, Blues, and Honky Tonk for anyone and everyone here.
 This CD was recorded in Shea's home studio and he played acoustic, electric, steel guitars and mandolin. His friends Heather Myles, Moria Smiley, David Hidalgo, and Cougar Estrada joined him to make one hell of a CD! Outstanding tunes are "No Good Time for Leavin, Steady Drivin Man, Ty Robby, Nelly Bly, Sweet Little Pocha, The Waterboys Fisherman's Blues and Haleiwa Shuffle. Shea wrote or co-wrote all the songs on this CD but the before mentioned Fisherman's Blues. Though sparsely recorded the sound and mix on this CD is quite good. It sounds like a good old Country record which it is.
 If you like John Anderson you will love Shea's voice. It is timeless in its down hominess. Joyce loved this CD as I did. It is worth going on line and ordering it from Tres Pescadores Records or CD Baby. It's as Country as it gets and makes no excuses for being so. Rick Shea deserves a shot at the Big Time; hopefully this CD will get that for him.
Andy Ziehli 


------------------------------------------------------------------------------------------


The Bakersfield from which Shea takes inspiration is the singer-songwriter style of Merle Haggard's, rather than the telecaster sting of Buck Owens. Haggard's introspective near-folkie tone is strong on this latest release, with spare arrangements highlighting Shea's guitar playing and leaving his vocals mostly unadorned by harmonies. ...closer to singer-songwriter folk than country, and a pleasing addition to Shea's catalog.
-----------------------------------------------------------------------------------------------
Roots Highway
http://www.rootshighway.it/recensioni/shea.htm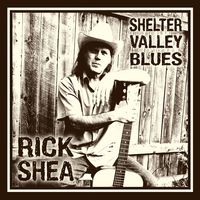 Rick Shea 
Shelter Valley Blues 
[ Tres Pescadores   2009]



Rick Shea hammering for years on the road to a promising musical future. Usually he stood as a guitarist on stage as support of celebrities such as Dave Alvin's backing in "The Guilty Men" but also folk singer Katy Moffatt and REM were in the past been instrumental in supporting count. From his home in Los Angeles he worked But all the while relentlessly continued his own songs with the assistance of a string of big names their way to eternity found via the CD "Shelter Valley Blues", already his fifth studio album as a solo artist. The usually grafted on country tunes songs are all provided with a meaningful text because he always one of the most important things in the song writing has seen. As we have said Rick Shea was a boost given by friendly musicians. So sing along pretty singer Heather Myles on the song "No Good Time For Leavin '" and the talented traditional folk singer Moira Smiley on the song "Ty Robby", an Irish-sounding folk song. Cougar Estrada and David Hidalgo of "Los Lobos' delivered or piano and accordion sounds off on the songs "On The Day Of My Return" and the Tex-Mexdeuntje "Sweet Little Pocha" that Rick Shea also wrote with Rosie Flores. The typical two-step East LA barrio number of us will no doubt the price of best song from the entire album. A true cover song on this album is a very handsome version is provided "Fishermans Blues" by the Irish band "The Water Boys ". We also enjoyed the intense guitar twang on gently rippling blues song "Nelly Bly". Softer and even emotional Rick Shea briefly in the ballad "On The Day Of My Return" and then the album to close with cheerful Hawaiian rhythms based on the instrumental song "The Haleiwa Shuffle". If you decided to "Shelter Valley Blues' in house to make sure there will not be sorry you have to get clever because it arranged and produced paper provides an hour of fun entertainment and fun. (valsam) Google Tranlation
(Fabio Cerbone)
---------------------------------------------------------------------------------------------------------
Riverside Press Enterprise 
Thursday, September 10, 2009
Inland contributions to country music play on

 
 
 
By VANESSA FRANKO The Press-Enterprise 
California has produced some of the finest country music over the past century, from Buck Owens in Bakersfield to the blending of country and rock 'n' roll in Los Angeles in the late 1960s and early '70s.The dusty, sun-drenched Inland region has continued California's country tradition, with artists such as Rick Shea, who grew up in San Bernardino and released "Shelter Valley Blues," an album of country chestnuts filled with mandolin and steel guitar. 
Shea performs with his band, the Losin' End, and Redlands bluesmakers Buffalo Blues Band at the Fox Event Center in Redlands on Sept. 18 for a performance billed as "An Evening of Americana." 
Shea said his set in Redlands will be a mix, including some acoustic songs and others with the full band and an electric guitar. 
Despite touring around the world (Shea has played with Dave Alvin and R.E.M.), Shea's local roots come alive in his music. "As I got the opportunity to travel around, I just kind of realized how much where people live and where they grow up really does have an influence," Shea said in a recent telephone interview. 
Rick Shea, who grew up in San Bernardino listening to Buck Owens and Merle Haggard, will play in "An Evening of Americana" at the Fox Event Center in Redlands on Sept. 18.
Shea, who now lives in Covina, said when he was growing up, he would hear the songs of Merle Haggard and Owens because their songs were popular in San Bernardino. "I think that was a real big influence, and just the whole general feel of where you live seeps into a lot of what you think about and what you eventually write," Shea said.
An Evening of Americana 
When: 8 p.m. Sept. 18 
Where: Fox Event Center, 123 Cajon St., Redlands 
Admission: $15 in advance, through The Redlands Humidor, 12 East Vine St., Redlands, or by making a reservation through the Humidor at 909-792-4393. Tickets are $20 at the door without a reservation. 
Information: 909-792-4393